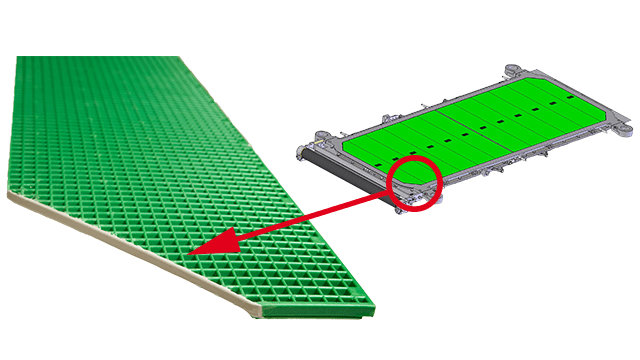 Sealed filter grid corners
All cut corners of the Roxia filter grids are sealed. The sealing extends not only grid, but also filter cloth lifetime – there are no sharp edges that can otherwise harm the cloth. Upon request, it is possible to deliver them uncut and without sealing. Different tower press filter types also require different plate corners.
Grids offered by Roxia come in the following corner types:
Straight
Corner 80 x 80
Rounded corner R220
Corner 210 x 210
Corner 173 x 173
The latter three corner cuts are applicable to 6 m² filter plate size.
---
All cut corners of the grids are sealed, which also extends filter cloth lifetime.