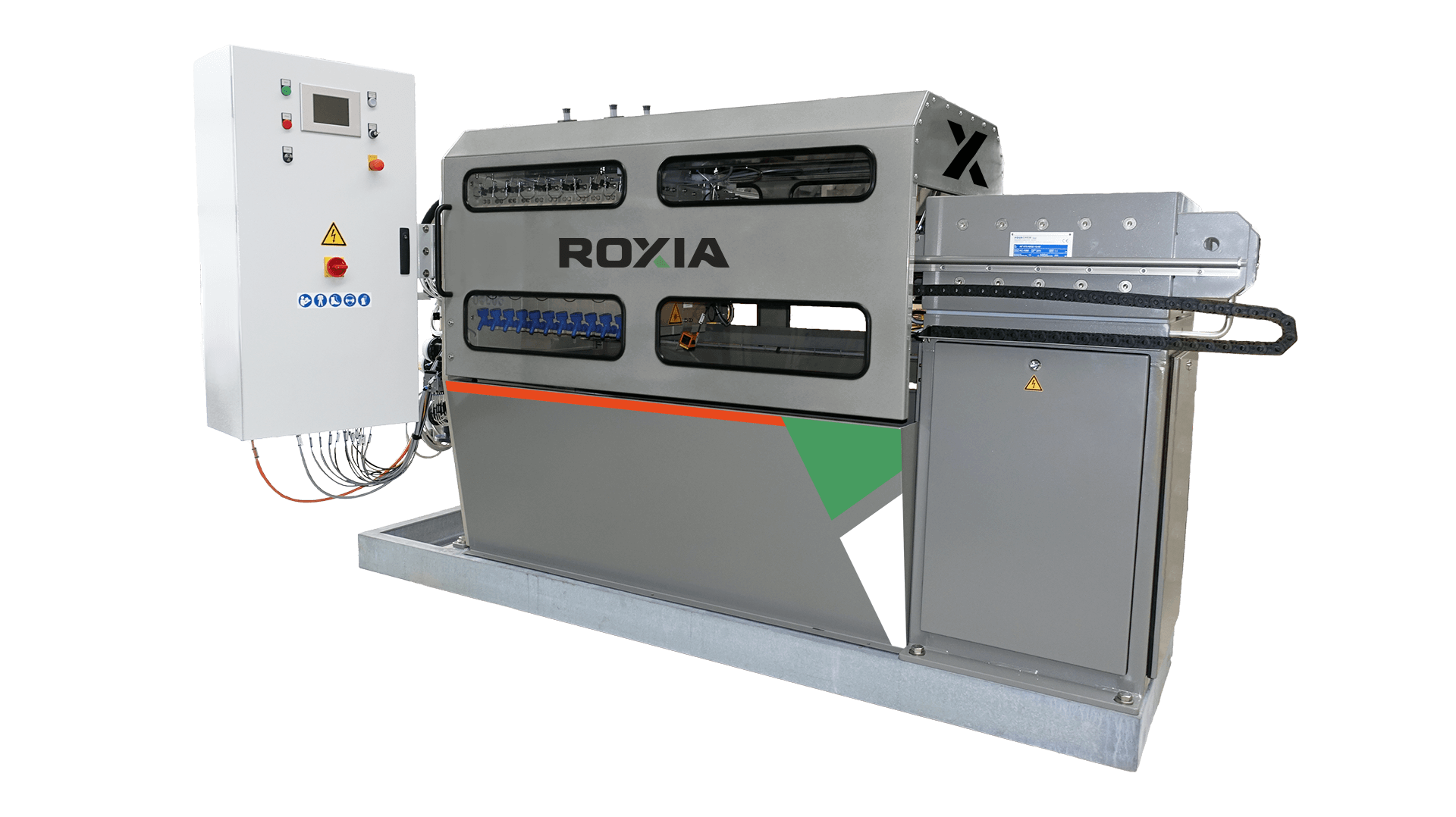 Self-cleaning filter
Automatic filter press – all stages of operation are fully automated.
Unmanned availability above 98 %, only periodical inspections required.
For safety and performance, sludge filter press is equipped with several error detecting functions.
Optionally with Roxia Malibu™ online portal for remote monitoring and performance analysis.
---
Roxia Smart Filter Press™ runs self-diagnostic in each filtration cycle, making it a fully automatic self cleaning filter.