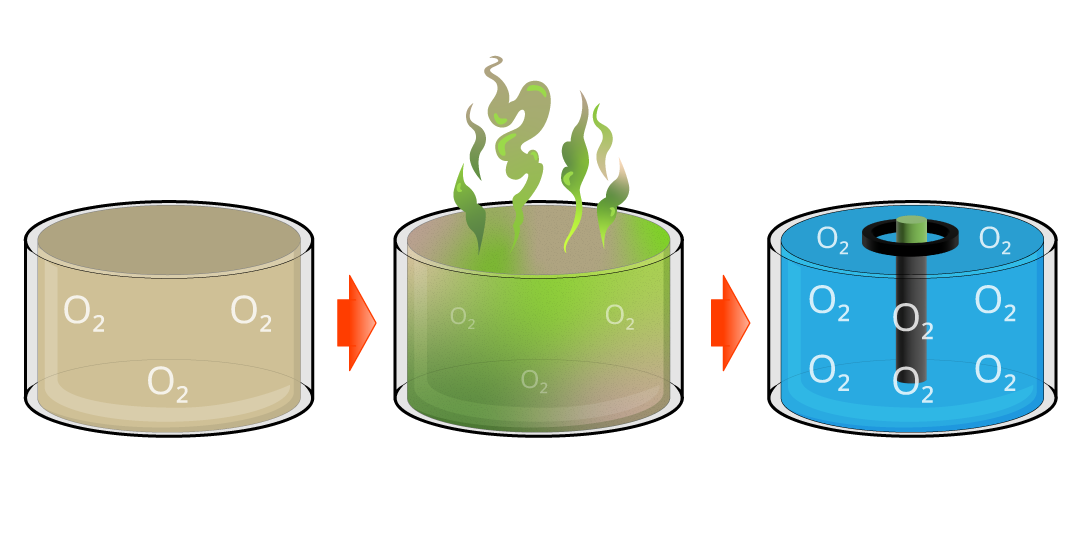 Eliminate Bad Odour
Standing water can result in oxygen depletion. In other words, there's less and less oxygen in the water and more and more bad odour coming out from lagoons, ponds or basins. Less oxygen in the water also means bad water quality which might result in penalty fees from exceeding emission limits.
How to improve the water quality? The reason for the foul smell of industrial lagoons and basins often lies in poor or negligible aeration that results in anaerobic processes. By simply introducing more oxygen to the water, you can solve two problems at once:
---
Example of how introducing oxygen to anaerobic ponds improves water quality.