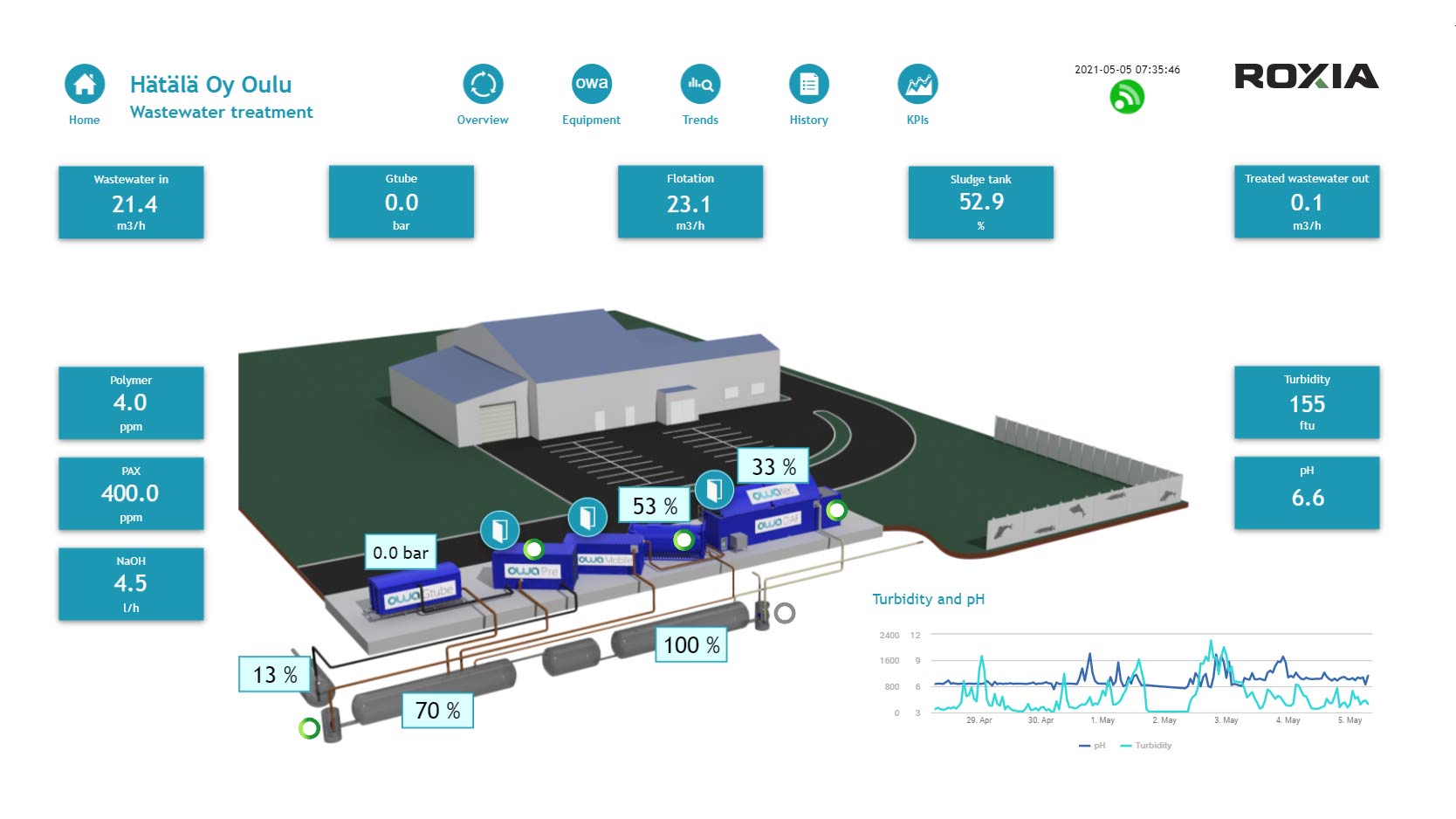 Solids No Longer Block Sewers in Wastewater Treatment Process
Hätälä fish refinery used to channel all their wastewater directly to the municipal wastewater treatment plant. Not only they faced high costs, but they also experienced repeated blockages in the system caused by grease and solids in the sewers.
After careful examination, Roxia and Owatec experts suggested establishing a pre-treatment unit that would separate solids and grease from the wastewater. Per year, Hätälä handles 110 000–130 000 m³ of wastewater and 500–1000 tons of sludge. With these amounts, already separating the solid particles could significantly improve or eliminate the issues.
We created a customised wastewater treatment process. The entire operation is automated and remotely monitored with Roxia Malibu (IIoT platform). This allows Hätälä to save time and focus on their core business. The automation system also monitors pollutant limit values. With only a few clicks, the customer can get instant reports about quality values and treated volume.
Since the installation of the wastewater unit, Hätälä gets two in one: a 25 % reduction of wastewater costs and lower level of impurities. Because solids and grease are now removed from the wastewater, the sewers do not get blocked. What is more, solids and fat sludge are used as biogas feedstock. Recycling such valuable components contributes to better use of resources and reducing the environmental impact.