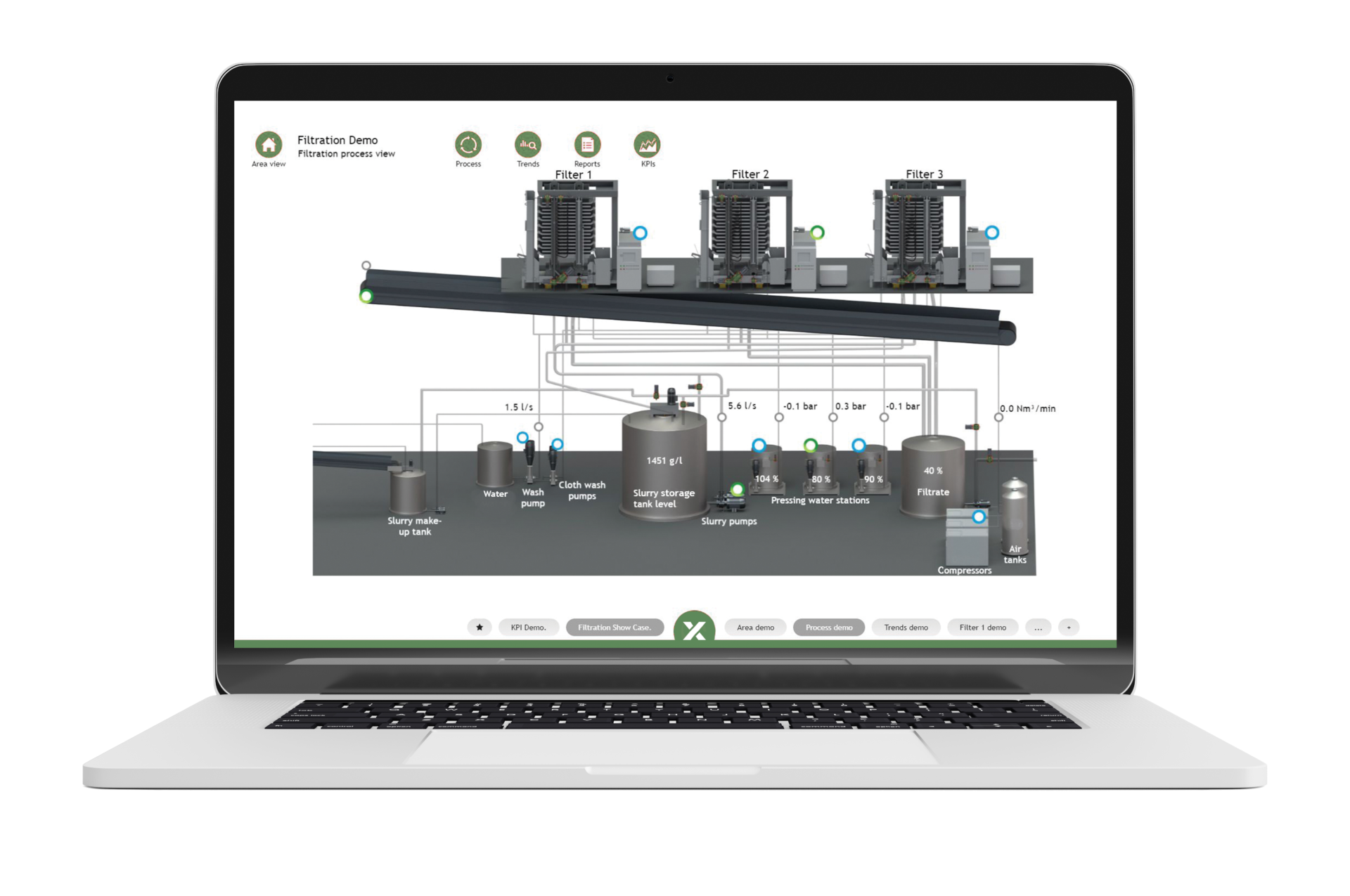 Optimise Your Filtration Process
Roxia Smart Filtration can be installed on any filter and integrated with any other process equipment and control systems (DCS). Monitoring the filtration process online through Roxia Malibu portal is easy and user-friendly. Access is possible when- and wherever with any computer, smart phone or other handheld device connected to the internet. The service is secured by SSL/TSL encryption. Hardware based Virtual Private Network (VPN) and physical firewall isolate filter PLC from public network.
Production volume and process results information
Fast analysis of production volume and process results
Performance comparison between multiple filters
Utilities comparison and OPEX reporting
Runtime monitoring
Generates utilization timeline
Extracts most common alarms and reasons for downtime
Reports of chosen time periods and measurements
---
Smart Filtration process view in Roxia Malibu online portal.