In highly corrosive industrial areas, a standard filter press can be unsuitable. For a well-known Finnish chemical company, one of our fully automatic AF1200 filter presses will filter polyaluminium chloride (PAX) in the future. PAX is an inorganic flocculant based on aluminum hydroxychloride. In drinking water and wastewater treatment it is used  to separate contaminants. In concentrated form, this chemical compound is corrosive and harmful to health.
High Quality Corrosion-Resistant Materials
The corrosion-resistant materials used, guarantee a long service life and a significantly high chemical resistance. All screws, frame parts and sheets were made from V4A/1.4401 steel. The latter were also powder-coated. All components that will come into contact with the medium are made of grade 2 titanium. Attachments on the plate package, however, were made of high-quality Hastelloy.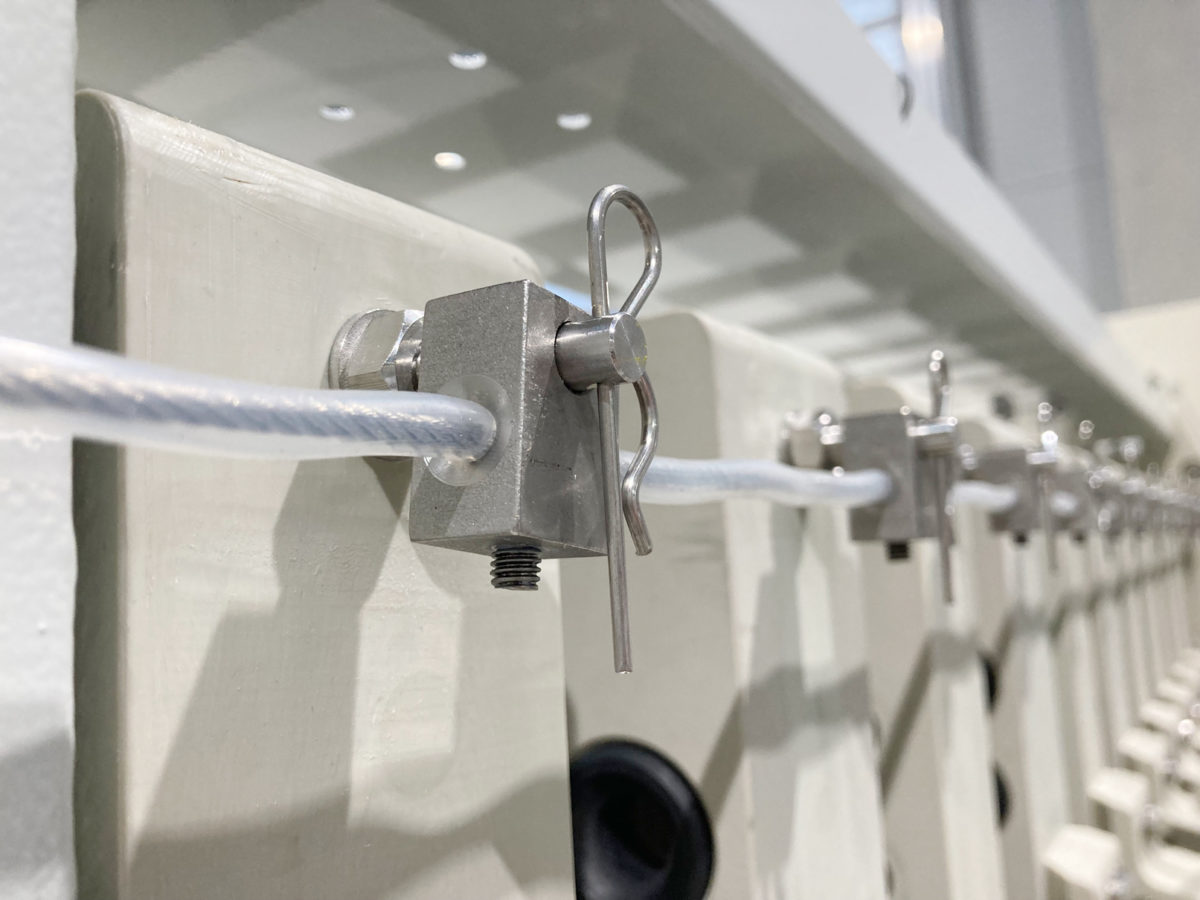 Overpressure to prevent the penetration of corrosive media
Electropneumatic components are also protected from corrosive environmental influences in a separately attached air cabinet. Connection and discharge manifolds as well as the valves were made of PVDF to withstand temperatures of up to 90 degrees. Another highlight is the application of overpressure (compressed air) in the control cabinet, the pneumatic cabinet, the hydraulic unit and the hydraulic cylinder cover in order to prevent the penetration of corrosive media. Additional preparations have been made in the hood itself in order to be able to extract aggressive vapors.