Industrial Wastewater Treatment Flexible Solutions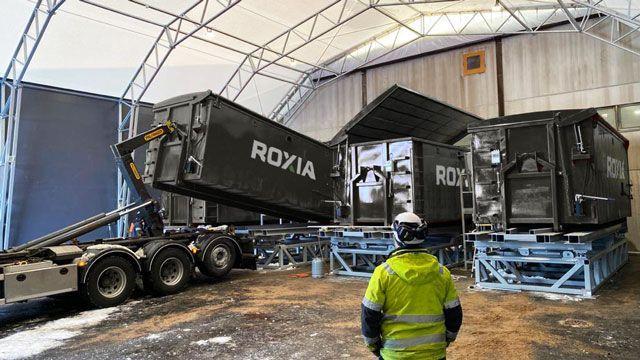 Roxia Environmental Technologies offer flexible solutions for industrial wastewater treatment. Together with our partner network, we have access to state-of-the-art technologies and vast expertise in water and wastewater processes.
Roxia Plasma Oxidizer™ is a non-thermal plasma technology for industrial wastewater purification. Plasma-generated oxidants effectively remove colour, odour and organic residues while disinfecting the water. Our water treatment flagship is the world's first direct plasma oxidation system.
Roxia GeoBox™ is a roll-off geotextile filtration and dewatering unit. It is specifically designed for dewatering of waste, process sludges, filtration of waters with high solids content and sand dewatering.
Effective plasma oxidation disinfects water
Roxia Plasma Oxidizer turns direct plasma oxidation into an industrial product. The design ensures a very large plasma-water contact area and offers efficient removal of pollutants from water. Its robust reactor core tolerates the introduction of difficult wastewaters and requires no air pre-treatment or compressors to produce and deliver the oxidants to the water. The reactor core is made of stainless steel and there are no moving parts, which makes Roxia Plasma Oxidizer truly a low-maintenance system. The plasma electrodes are not corroded by the process and the hydrodynamic design provides a very high plasma-water contact surface area.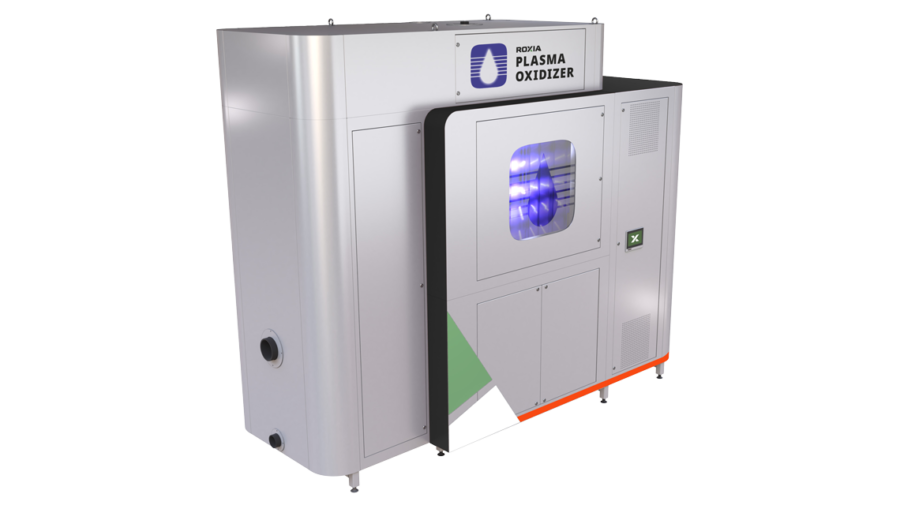 Roxia Plasma Oxidizer™ is a superb alternative to ozone, UV and chemical water treatment.
Plasma destroys 90-99 % pharmaceutical residues from the hospital wastewaters
Roxia Plasma Oxidizer aims to destroy 90-99 % of pharmaceutical residues from the hospital wastewaters. With this installation, Roxia is the trailblazer on a global scale as this will be the first-of-a-kind on the planet! The system will degrade pharmaceuticals before the hospital sewage enters the public sewer network and the concentrations are diluted. The project has been confirmed for a hospital in Finland.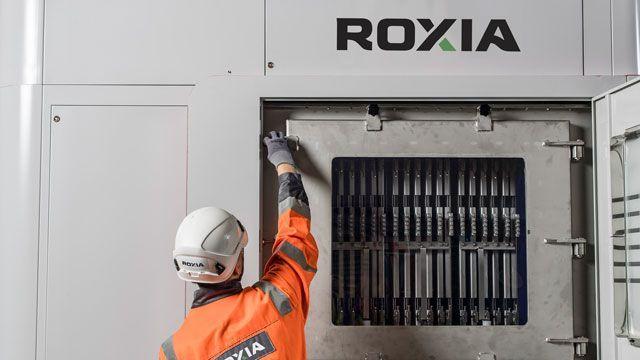 Plasma generated oxidants effectively remove colour, odour and organic residues
while disinfecting the water.
Save more than 90 % per year with Roxia GeoBox
Even today, process and waste sludges with a large amount of water are often transported by vacuum trucks for final handling. The price per cubic meter is high and in many cases, if the sludge was drier, it could even be possible to use the solids. Large-scale production filters can be too costly in terms of benefits when it comes primarily to waste treatment. Roxia GeoBox is designed as an inexpensive solution for applications where sludge volumes are not huge but cause unnecessarily high costs. It is also an excellent choice for applications where you do not want a permanent or large-scale solution such as an industrial filter.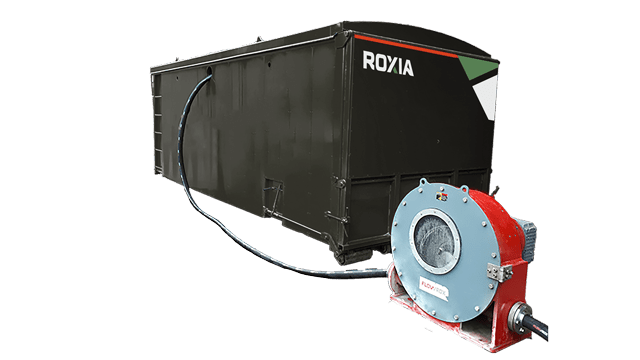 Roxia GeoBox™ is a roll-off geotextile filtration and dewatering unit.
Easy solution for sludge dewatering
For example, the solution is suitable for levelling tanks, where the solids need to be periodically removed from the bottom with an excavator. Instead of emptying the entire tank, the pump can continuously circulate the sludge through the Roxia GeoBox container placed next to the pool. In this way, the solids accumulate directly into the container instead of the pool and are immediately ready for transportation. Separation of solids can be enhanced by flocculant and coagulant feed. The container solution includes Roxia's high-quality hose pumps for both chemical supply and the most demanding sludge pumping. The GeoBox container solution has brought great savings, for example, in the treatment of process water from the steel industry and peat-containing sludge from the energy industry.
Circular economy: reuse industrial wastewater
Once treated appropriately, industrial wastewater can be reused onsite. Such opportunities are easily overlooked and require careful learning of the plant operation and the processes where water is used. Roxia experts can review these opportunities and help reduce the amount of spent and discharged waters.
Author
Roxia
September 2020